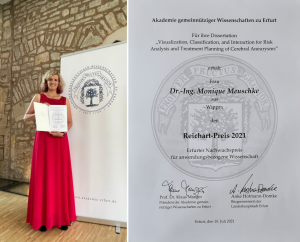 We are pleased to announce that our colleague Monique Meuschke has been awarded the Reichart Prize 2021.
The Reichart Prize is awarded annually to excellent young researchers with an indisciplinary focus.
This year, Monique Meuschke was able to prevail against 20 other applicants with her research focus on cerebral aneurysms.