Our group was present with three papers and talks at this year's VCBM-workshop (vcbm.org).
The first paper is a cooperation with the University Medical Center and deals with visualization support for tumor board preparation and discussion
based on an analysis of the current patients' history and the whole database of previously treated patients.
The second and third paper are on narrative medical visualization. First we discussed different variants to convey the growth of vascular pathologies and tumors. The final paper presents our experiences with generating characters, in particular representing patients and their development over time.
Visual analytics to support treatment decisions in late-stage melanoma patients (Link Tumor Boards in Dermatology (eg.org))
Calida Pereira, Uli Niemann, Braun Andreas, Miriam Mengoni, Thomas Tüting, Bernhard Preim, Monique Meuschke.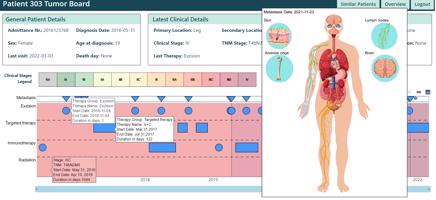 Communicating pathologies and growth to a general audience (Link Communicating Pathologies and Growth (eg.org))
Sarah Mittenentzwei, Sophie Mlitzke, Kai Lawonn, Bernhard Preim, Monique Meuschke.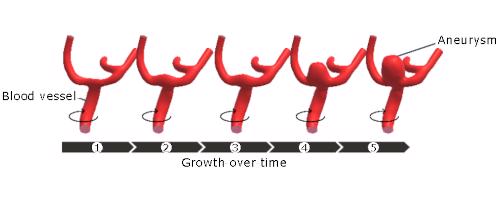 Reflections on AI-assisted character design for data-driven medical stories (Link Character Design for Medical Stories (eg.org))
Beatrice Budich, Laura Garrison, Bernhard Preim, Monique Meuschke.